Horticulture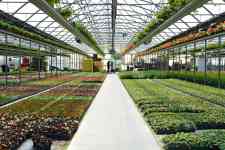 Submit Abstract
Register Now
Horticulture Sciences is the branch of agriculture that deals with the art, science,
technology
, and business of
vegetable
garden plant growing.
Horticulture
is the science and art of producing, improving, marketing, and using fruits, vegetables, flowers, and
ornamental plants
. It differs from
botany
and other
plant sciences
in that horticulture incorporates both science and aesthetics.
Agriculture Engineering
Post-Harvest Technology
Food and Nutrients
Agronomy and Crop Sciences
Floriculture
Related Conference of
Horticulture
Horticulture
Conference Speakers
Recommended
Sessions
Related
Journals
Are you
interested

in