Previous Speakers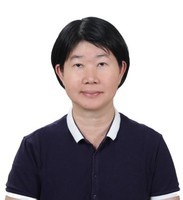 Rachel Swee-Suak Ko
Agricultural Biotechnology Research Center Taiwan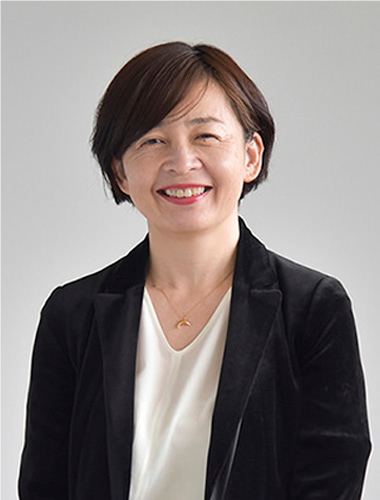 Sachiko Isobe
Kazusa DNA Research Institute Japan

Lerma S J Maldia
University of the Philippines Los BaƱos Philippines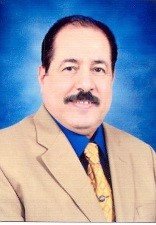 Magdy Montasser
Kuwait University Kuwait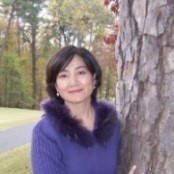 Zhang Daoyuan
Xinjiang institute of Ecology and Geography, The Chinese Academy of Sciences China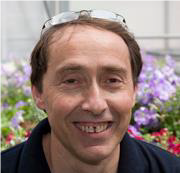 Alexander Vainstein
Hebrew University of Jerusalem Israel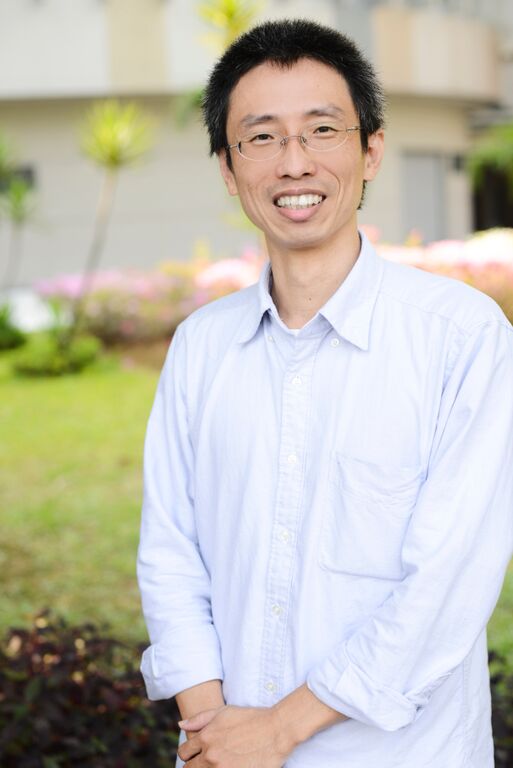 Beng-Kah Song
Monash University Malaysia Malaysia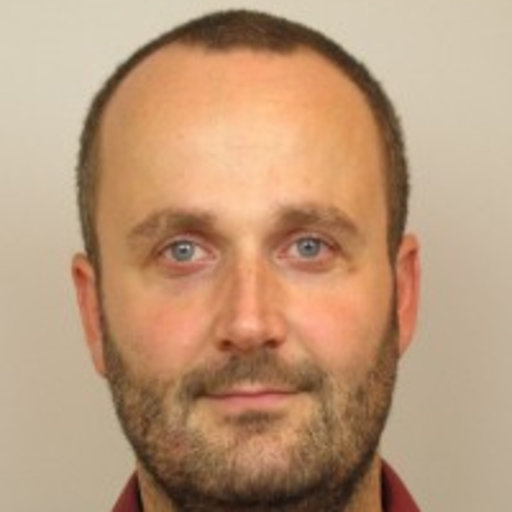 Martin Koudela
Czech University of Life Sciences Prague Czech Republic
Recommended Global Genetics & Molecular Biology Conferences
Plant Genomics 2019
About Conference
Conference Series LLC Ltd invites all the participants from all over the world to attend 9th World Congress on Plant Genomics and Plant Sciences during May 08-09, 2019 Phuket, Thailand which includes prompt keynote presentations, Oral talks, Poster presentations and Exhibitions.
Plant Genomics 2019
is the premier event that brings together a unique and international mix of experts, researchers and decision makers both from academia and industry across the globe to exchange their knowledge, expertise and research innovations to build a world class plant genomics conference.
It's our greatest pleasure to welcome you to the official website of 9th World Congress on Plant Genomics and Plant Sciences that aims at bringing together the Professors, Researchers, scientists, Program developers to provide an international forum for the dissemination of original research results, new ideas and practical development experiences which concentrate on both theory and practices. The conference will be held in May 08-09, 2019 Phuket, Thailand. The theme of the conference is around, "Genome Based Breeding and Genome Evolution Technologies on Plants". Featuring 2 days of scientific workshop, special sessions, speaker & poster session, Industrial Expo. 300+ attendees from all over the world.
The event focuses on aspects such as breeding, molecular marker development, crop/ trait improvement, disease resistance, epigenetics, evolution studies and pathology as well understanding tools to overcome barrier and enable successful data analysis and management. Presentations concentrate not only particular to plant genomics but also crop and forestry research ranging from wheat, barley, maize and rice to potato, tomato, Arabidopsis, biofuels and various fruits. Conference Series LLC Ltd organizes a conference series of 1000+ Global Events inclusive of 300+ Conferences, 500+ Upcoming and Previous Symposiums and Workshops in USA, Europe & Asia with support from 1000 more scientific societies and publishes 700+ Open access journals which contains over 30000 eminent personalities, reputed scientists as editorial board members.
About Phuket
Phuket is one of the southern provinces of Thailand. It consists of the island of Phuket, the country's largest island. It lies off the west coast of Thailand in the Andaman Sea. It formerly derived its wealth from tin and rubber and now from tourism.
Phuket Province has an area of 576 square kilometres (222 sq mi), somewhat less than that of Singapore, and is the second-smallest province of Thailand. The island was on one of the major trading routes between India and China
The island is mostly mountainous with a mountain range in the west of the island from the north to the south. The three highest peaks of this reserve are the Khao Prathiu 384 meters, Khao Bang Pae 388 meters, and Khao Phara 422 meters
The most popular (and overcrowded) tourist area on Phuket is Patong Beach on the central west coast. The west coast has several sandy beaches. The east coast beaches are more often muddy. Near the southernmost point is Laem Phromthep, a popular viewpoint.
Why to attend???
With members from around the world focused on learning about Plant Genomics and its advances; this is your best opportunity to reach the largest assemblage of participants from the Plant Science and Genomics community. Conduct presentations, distribute information, meet with current and potential scientists, make a splash with new advancements and developments, and receive name recognition at this 2-day event. World-renowned speakers, the most recent techniques, developments, and the newest updates in Plant Genomics are hallmarks of this conference.
Target Audience:
Plant Genomics Students, Scientists

Plant Genomics Researchers

Plant Genomics Faculty

Agricultural Colleges

Plant and Agriculture Associations and Societies

Business Entrepreneurs

Training Institutes

Software developing companies

Manufacturing Agricultural Devices Companies
Market Analysis
Importance and scope
Plant genomics is a mounting and constantly evolving field of study, one which has gained much ground in past years through the development of advanced research and data management tools. Expert researchers explore the current issues and methodologies of this expanding field, specifically addressing areas of gene discovery and the functional analysis of genes with a target on the primary tools and sub-disciplines of genetic mapping, mRNA, protein and metabolite profiling. Plant genomics employ exciting new methods to investigate molecular plant breeding technology and gene functional analysis via transformation, mutation, protein function, and gene expression. The success of transgenic crops has erased the last vestiges of doubt about the value of agricultural biotechnology and triggered large-scale investments in plant genomics. The first genomics technology that was practiced on a large scale was sequencing the 5′ ends of cDNAs, to produce expressed sequence tags (ESTs).
Plant Genomics has roots in agriculture and Plant Genomics also has scope in agriculture fields, medicine, food production and textiles. It is the main source of food for human being. As well as we can get plant proteins, phytochemicals from plants, from medicinal plants some medicines are prepared, and which can cure some fatal diseases. Form some recent study it is proved that plant antioxidant helps us to protect from free radical damage. By using Phytochemicals some cancer cell proliferation can be prevented at earlier stage. Beside that we can increase the nutrition value of plant by plant biotechnology and plant breeding. Now days green energy is used as non-conventional source of energy to reduce environmental pollution. So, in human life Plant Genomics and plant-oriented studies are very much important to sustain in this planet.
Value of Plant genomics to Agriculture and Society
Genomics will accelerate the application of gene technology to agriculture. this technology will enhance food security, by increasing productivity, and food safety, by eliminating Mycotoxins. There is a third benefit, derived from the first two: increased wealth. By accelerating the application of technology, genomics significantly increases the value of seeds and agricultural products. This increase adds much wealth to the customers, company owners, employees, and citizens of the nations in which genetic supply companies operate, and to both producing and importing nations whose food costs consequently are decreased.
Agricultural plant genomics should be publicly funded for several reasons. First, the DNA sequence of plants is necessary for continued low-cost, rapid progress to understand crops. As such, it is an essential resource for scientists in both the public and private sectors. Second, industry needs the public sector to create innovative methods for structuring and analyzing databases, which can't be done without access to genomics resources. Third, genomics is an equalizer in the research world.
Why Phuket?
The official census shows 231,206 people living in Phuket. Since this figure only includes those registered as resident in Phuket province and there is a significant (semi-permanent) work force from other provinces of Thailand and as many as 35,000 visitors at any one time.
Agriculture in Phuket
Phuket Island itself is mainly granite, with low forested mountains and a series of fine white-sand beaches, mostly on the west coast. Much of the forest has been cleared, first for rubber plantations and then for tourism development. Coconuts, pineapples, bananas, cashews - Agriculture of various sorts is still an important part of Phuket's economy, but more and more farming land -- even rice paddies -- are being given over to housing, roads, and other infrastructure. The industries in Phuket are Rubber, Tin and Fishing.
Agriculture remains important to a large number of people and that covers the most part of the island. Principal crops are rubber, coconuts, cashews, and pineapples.
Why to attend???
The significance of plants in human life is significant. Plants and plant products are essential for us. Food, energy, medicine and so many things we can get from plants. This conference seeks to bring all such scientist, Noble Laureate, researcher, research scholar, students and people together who are involved in this field and provide them to discuss about their innovation, exchange ideas and interaction with each other.
Major Plant Science Associations around the Globe
American Society of Plant Biologists (ASPB)
Australian Society of Plant Scientists (ASPS)
Argentinean Society of Plant Physiology (SAFV)
American Society of Agronomy (ASA)
African Crop Science Society (ACSS)
Brazilian Society of Plant Physiology (SBFV)
Botanical Society of China (BSC)
Canadian Society of Plant Biologists (CSPB)
Chile's National Network of Plant Biologists (CNNPB)
Chinese Society of Plant Biology (CSPB)
Crop Science Society of America (CSSA)
Crop Science Society of China (CSSC)
European Association for Research on Plant Breeding (EUCARPIA)
European Plant Science Organization (EPSO)
Federation of European Societies of Plant Biology (FESPB)
Genetics Society of China (GSC)
International Society of Plant Pathology (ISPP)
Indian Society of Plant Physiology (ISPP)
International Crop Science Society (ICSS)
International Society for Horticultural Science (ISHS)
Irish Plant Scientists' Association (IPSA)
International Society for Plant Molecular Biology (ISPMB)
Japanese Society for Plant Cell and Molecular Biology (JSPCMB)
Japanese Society of Plant Physiologists (JSPP)
Korean Society of Plant Biologists (KSPB)
New Zealand Society of Plant Biologists (NZSPB)
Past Conference Report
Plant Genomics 2018
The "8th World Congress on Plant Genomics and Plant Science" hosted by the Conference series LLC Ltd held during August 10-11 at Osaka, Japan.
The conference was organized on a single theme "Exploring the Current Frontiers in plant Genomics & Plant Science" which comprised of 14 Tracks designed to offer comprehensive sessions that address current issues in the field of Plant Science and Plant Genomics. This annual conference brought together eminent scientists from more than 25 countries in which many critical issues were discussed in depth, to provide up-to-date information to the world. On the other hand, the meeting provided a best platform for young researchers to share their ideas and experiences and for eminent people to speak on their scientific research.
The conference was greeted by the welcome message by our moderator Mr. Karl B W Svatos, Murdoch University, Murdoch, Australia and initiated with a keynote series of well-known speaker Rachel Swee-Suak Ko, Agricultural Biotechnology Research Center, Taiwan and Magdy Montasser, University of Kuwait, Kuwait and Sachiko Isobe, Kazusa DNA Research Institute, Japan and Zhang Daoyuan, Xinjiang institute of Ecology and Geography, China and Rachel Swee-Suak Ko, Agricultural Biotechnology Research Center, Taiwan.
Conferenceseries LLC Ltd wishes to acknowledge all the Organizing Committee Members, Moderator, Keynote Speakers, Chair and Co-chair, Editorial Board Members of Conferenceseries LLC Ltd group journals, Speakers, Students, Delegates, Associations and Media Partners in making this event a great success. We are also obliged to various delegate experts, company representatives and other eminent personalities who supported the conference by facilitating active discussion forums. We sincerely thank the Organizing Committee Members for their gracious presence, support, and assistance with the unique feedback from the conference.
Conferenceseries LLC Ltd would like to announce on the "9th World Congress on Plant Genomics and Plant Sciences" to be held during May 08-09, 2019 at Phuket, Thailand.
The Keynote presentations were given by:
Rachel Swee-Suak Ko | Agricultural Biotechnology Research Center | Taiwan
Magdy Montasser | Kuwait University | Kuwait
Zhang Daoyuan | Xinjiang institute of Ecology and Geography | China
Rachel Swee-Suak Ko | Agricultural Biotechnology Research Center | Taiwan
We would like to thank each attendee of the conference and hope this support will extend for the upcoming conference.
Bookmark your dates: We hope to see you at 9th World Congress on Plant Genomics and Plant Science, Phuket, Thailand during May 08-09, 2019.
Past Reports
Gallery
To Collaborate Scientific Professionals around the World
Conference Date May 08-09, 2019
For Sponsors & Exhibitors
Useful Links
Past Conference Report