Day 2 :
Keynote Forum
Professor The Samuel Roberts Noble Foundation, USA
Time : 9:30-10:15

Biography:
KIRAN MYSORE is a Professor at the Noble Research Institute. He joined the Noble in 2002. He also holds Adjunct Professorship at the Department of Entomology and Plant Pathology, Oklahoma State University. He received his Bachelor's degree in Agriculture at the University of Agricultural Sciences, Bangalore (India), Master's degree in Horticulture at Clemson University and Ph. D. in Genetics at Purdue University in 1999. He did his postdoctoral training at the Boyce Thompson Institute for Plant Research, Cornell University. His main research interests center on molecular plant-microbe interactions. Research approaches in his group include genetics and genomics to better understand how plants defend against pathogens. In addition, he has developed genetic resources (Tnt1 insertion lines) in Medicago truncatula that is now widely used by the legume community. He has published over 150 papers and book chapters in international journals
Abstract:
Retrotransposons, retrovirus-like elements which encode proteins required for their own replication and transposition, can be used for insertional mutagenesis. Retrotransposons can be activated by tissue culture and preferentially insert in gene-rich regions of the genome. The absence of excision during transposition makes retrotransposons ideal for saturation mutagenesis with stable tags. Tobacco retrotransposon, Tnt1, has been used to mutagenize and tag the whole genome of a model legume, Medicago truncatula. Tnt1 is very active and transpose into, on average, 25 different locations during M. truncatula tissue culture. Mutations induced by Tnt1 insertion are stable during seed to seed generation. We have generated over 20,000 independent Tnt1-containing lines encompassing approximately 500,000 insertion events. Over 300,000 Tnt1 flanking sequence tags (FSTs) have been recovered and a database has been established. We have pooled genomic DNA from all the lines for customized reverse-genetic screening, and the frequency of insert identification in this pool for average-sized-gene is approximately 85% percent. The range and diversity of mutant phenotypes obtained to date suggest that M. truncatula offers a great opportunity to dissect symbiotic and developmental pathways for comprehensive understanding of legume biology. A forward genetics approach using Tnt1 tagged M. truncatula lines has been established (Fig. 1) to identify genes that confer nonhost resistance to Asian Soybean Rust pathogen, Phakopsora pachyrhizi. Several M. truncatula Tnt1 mutants with altered response to P. pachyrhizi have been identified and being characterized. irg1 (inhibitor of rust germ-tube differentation1) mutant inhibited pre-infection structure differentiation of P. pachyrhizi and several other biotrophic pathogens. IRG1 encodes a Cys(2)His(2) zinc finger transcription factor, PALM1 that also controls dissected leaf morphology in M. truncatula. Characterization of other mutants will also be presented.
Keynote Forum
The University of Western Australia, Australia
Time : 10:15-11:00

Biography:
for Plant Genetics and Breeding (PGB) at the University of Western Australia. Dr Kaur has received the Science and Innovation Award for young people in Agriculture, Fisheries and Forestry in 2013 and produced the world first genome scaffold for subterranean clover using the de-novo sequencing pipelines anchored to a high resolution genetic map and BioNano optical maps for trait mapping. She has been working with a team of researchers across various disciplines to develop methodologies to enable breeders to identify environmentally friendly pasture legume to tackle future challenges for Australian livestock industries
Abstract:
Subterranean clover is an important annual forage legume, whose diploidy and inbreeding nature make it an ideal model for genomic analysis in Trifolium. We reported a draft genome assembly of the subterranean clover TSUd_r1.1. Here we evaluate genome mapping on nanochannel arrays and generation of a transcriptome atlas across tissues to advance the assembly and gene annotation. Using a BioNano-based assembly spanning 512 Mb (93% genome coverage), we validated the draft assembly, anchored unplaced contigs and resolved misassemblies. Multiple contigs (264) from the draft assembly coalesced into 97 super-scaffolds (43% of genome). Sequences longer than >1 Mb increased from 40 to 189 Mb giving 1.4-fold increase in N50 with total genome in pseudomolecules improved from 73 to 80%. The advanced assembly was re-annotated using transcriptome atlas data to contain 31,272 protein-coding genes capturing >96% of the gene content. Functional characterisation and GO enrichment confirmed gene expression for response to water deprivation, flavonoid biosynthesis, and embryo development ending in seed dormancy, reflecting adaptation to the harsh Mediterranean environment. Comparative analyses across Papilionoideae identified 24,893 Trifolium-specific and 6,325 subterranean-clover-specific genes that could be mined further for traits such as geocarpy and grazing tolerance. Eight key traits, including persistence, improved livestock health by isoflavonoid production in addition to important agro-morphological traits, were fine-mapped on the high density SNP linkage map anchored to the assembly. This new genomic information is crucial to identify loci governing traits allowing marker-assisted breeding, comparative mapping and identification of tissue-specific gene promoters for biotechnological improvement of forage legumes.
Agrotechnology | Plant Pathology | Cereals and Crops | Plant Tissue Culture | Plant Stem Cells | Transgenic Plants | Seed Genomic
Chair
Grace Chen
U.S. Department of Agriculture, USA
Co-Chair
Dragan Škorić
Professor University of Novi Sad Serbia
Session Introduction
University of Georgia, USA
Time : 11:20-11:50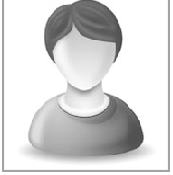 Biography:
present working in a Cotton Molecular Breeding Lab.University of Georgia, USA
Abstract:
The southern root-knot nematode (Meloidogyne incognita; RKN) is one of the most important endoparasitic pests of Upland cotton (Gossypium hirsutum L.). RKN management through host plant resistance is the most economical, practical, and environmentally sound method to provide protection against this pest. High level of nematode resistance found in a germplasm line 'Auburn 623RNR' was transferred to line M-120 through backcrossing Auburn 623RNR to an agronomically adapted cultivar C-201. The resistant line M-120 displays a high degree of resistance to both galling and egg production. Prior genetic analysis of line M-120 has identified two epistatically interacting RKN resistance QTLs, qMi-C11 and qMi-C14, affecting gall formation and RKN reproduction, respectively. Root tissues of RKN resistant and susceptible plants infected with nematodes were obtained at two intervals after inoculation for transcriptome sequencing using RNA-seq approach. Preliminary analysis show that over 1400 genes display differential expression (DE) between resistant and susceptible lines. Further functional characterization of DE genes at previously marked QTL intervals will offer clues toward the identification of the causal genes conferring RKN resistance in Upland cotton.
Institute of Agrobiological Sciences, Japan
Time : 11:50-12:20

Biography:
Akira Endo is a Post-doctoral Research Fellow at the Plant Genome Engineering Research Unit, National Agriculture and Food Research Organization (NARO). He received his PhD from Tokyo Metropolitan University where he studied about regulatory mechanism of a plant hormone, abscisic acid biosynthesis under drought stress in Arabidopsis using biochemical and immunohistochemical techniques. At NARO, his research has focused on genome editing with CRISPR/Cas9 and CRISPR/Cpf1 systems, and he is currently working on the development of precise genome editing using Cpf1 to create crops with improved agronomical value and increased social acceptance
Abstract:
Cas9 is a RNA-guided endonuclease (RGN) that belongs to CRISPR/Cas system, functioning in an adaptive immune system of bacteria. CRISPR/Cas9 has been intensively developed and applied to genome editing in various organisms. Most widely used Cas9 is from Streptcoccus pyogenes (SpCas9) since it robust genome editing activity. SpCas9 gene is 4.1 kb in size and protein recognizes NGG as protospacer adjacent motif (PAM) which is located just next to target sequence. The size and PAM of SpCas9 could restrict the utilization of virus vector and number of target sequence, respectively. To expand the utility of Cas9 protein in plant genome engineering, we tried to adapt two different RGNs to genome editing in plant. One is Cas9 from Staphylococcus aureus (SaCas9). The feature of SaCas9 is the smallness in size. SpCas9 consists of 1368 amino acids. In contrast, the number of amino acids of SaCas9 is 1053. Therefore, SaCas9 could be mounts on virus vector. The other is the CRISPR from Prevotella and Francisella 1 (Cpf1) which is an emerging RGN. Cpf1 has two distinct properties that distinguish it from Cas9. First, Cpf1 utilizes a thymidine (T)-rich PAM, in contrast to the guanidine (G)-rich PAM preferred by Cas9. Thus, Cpf1 can target T-rich regions that Cas9 hardly access. Second, upon cleavage of the target sequence, Cpf1 produces a staggered (sticky) DNA end with a 5´ overhang while Cas9 generates a blunt DNA end. Sticky DNA ends are thought to be applicable to precise genome engineering via a precise end-joining pathway. To evaluate whether these RGNs can be adapted to plant genome editing, we applied SaCas9 and FnCpf1 to targeted mutagenesis in tobacco and rice. Our results demonstrate that SaCas9 and FnCpf1 can be applied successfully to genome engineering in plants.
Atma Jaya Catholic University, Indonesia
Time : 12:20-12:50

Biography:
Yasinta Ratna Esti Wulandari a lecturer at Faculty of Biotechnology, Atma Jaya Catolic University of Indonesia, and she is currently the head of plant and tissue culture laboratory since 2015. She graduated from Department of Biology (S.Si.) from Bogor Agricultural University; and obtained her M.Si. in Biology from Bogor Agricultural University. During her career, she received a number of academic awards, such as Atma Jaya Seminar Award in 2014 and 2015, and Asian Federation on Biotechnology (AFOB) award in 2015. Yasinta Ratna E. Wulandari is interested in Plant Tissue Culture and Plant Biotechnology. Some of her research are regeneration of Citrus mitis and Citrus reticulata using somatic embryogenesis technique, Mulberry micropropagation using plant growth regulator combination, determination DNJ compound from Mulberry leaves and study gene expression in Oil Palm inoculated with Ganoderma that caused stem basal rot disease
Abstract:
Problem: Morus spp. known as mulberry plant contain many beneficial phytochemical. It has been suggested the multiplication with seed is slow and the root is weaker if stem cutting method is applied. The purpose of this study is to find the best composition medium in shoot induction, elongation, and rooting stage. Materials and Methods: Four mulberry species were used in this research, M. alba var. kanva-2, M. bombycis var. lembang, M. cathayana, and M. multicaulis. Explant used were axillary buds. There are 3 stages of regeneration: shoot induction, elongation and rooting. Shoot induction medium is MS supplemented with Benzyl Adenine (BA) 2.25 mg/L and Naphtalene Acetic Acid (NAA) 0.56 mg/L. Elongation medium is MS supplemented with BA (0.99 mg/L, 1.35 mg/L, 1.98 mg/L) and Indole Butyric Acid (IBA) 0.41mg/L. Rooting medium is ½ MS medium supplemented with IBA 1.02 mg/L and Activated Charcoal (AC) 1%. Data analysis: Analysis of Variance (ANOVA). Findings: M. multicaulis showed the best response in induction stage and showed the highest data in all parameters. In elongation stage, the highest shoot growth was recorded in MS medium supplemented with BA 1.98 mg/L and IBA 0.41 mg/L combination. M. multicaulis show the best response in shoot growth in this stage. In rooting stage, M. cathayana and M. multicaulis showed the significance difference in all parameters. ½ MS medium supplemented with IBA 1.02 mg/L and AC 1% more effective for rooting than control. Conclusion & Significance: M. multicaulis is the best mulberry species which showed the best response in all stages and the best concentration of BA is 1.98 mg/L. Recommendations are made to apply precise amount of hormone concentration and hormone combination to developed the best protocol in mass propagation of Morus spp. and also to support in vitro conservation.
Nanjing Forestry University, China
Time : 13:50-14:20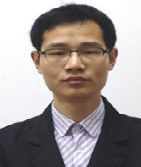 Biography:
Qiang Wei employs a combination of anatomy, mathematics, genomics, genetic, biochemical and other approaches to disclose the molecular mechanisms underlying the distinguished developmental process of bamboo with special interests in the development of bamboo wood.
Abstract:
The primary thickening growth of Moso (Phyllostachys edulis) underground shoots largely determines the culm circumference. However, its developmental mechanisms remain largely unknown. Using an integrated anatomy, mathematics and genomics approach, we systematically studied cellular and molecular mechanisms underlying the growth of Moso underground shoots. We discovered that the growth displayed a spiral pattern and pith played an important role in promoting the primary thickening process of Moso underground shoots and driving the evolution of culms with different sizes among different bamboo species. Different with model plants, the shoot apical meristem (SAM) of Moso is composed of six layers of cells. Comparative transcriptome analysis identified a large number of genes related to the vascular tissue formation that were significantly unregulated in a thick wall variant with narrow pith cavity, mildly spiral growth, and flat and enlarged SAM, including those related to plant hormones and those involved in cell wall development. These results provide a systematic perspective on the primary thickening growth of Moso underground shoots, and support a plausible mechanism resulting in the narrow pith cavity, weak spiral growth but increased vascular bundle of the thick wall Moso.
Lahore University of Management Sciences (LUMS), Pakistan
Time : 14:20-14:50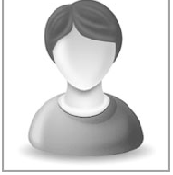 Biography:
Dr. Ahmed Jawaad Afzal Associate Professor Department Of Biology Lahore University of Management Sciences (LUMS) Plants employ multiple layers of immunity to guard against infection. The first layer responds to structures within conserved microbial molecules. The second layer responds to effector proteins, which are pathogen-encoded virulence factors. These two "branches" of the immune system synergize to provide robust host defense that halts most infections. My current work focuses on understanding the role of the multifunctional protein RIN4, which regulates both branches of the plant immune system.
Abstract:
Plants have developed a multi-layered immune system that allows them to effectively fend off most infections. The first layer termed PAMP triggered immunity (PTI), responds to conserved microbial features while the second layer, known as effector triggered immunity (ETI), restricts bacterial ability to suppress PTI through the introduction of effector proteins into the host cell. In the model organism, Arabidopsis thaliana, the NOI containing protein RIN4 regulates both branches of the immune system. RIN4 negatively regulates PTI and suppresses the ectopic activation of RPS2 which activating an RPS2 dependent hypersensitive response, upon the introduction of the bacterial effector, AvrRpt2.
Suppression of RPS2 activation requires RIN4 to be localized at the membrane via the palmitoylation of terminal cysteine residues while the presence of a conserved motif (VPKFG) in the NOI- domains of RIN4 is required for effector mediated activation of RPS2. In an attempt to find RIN4 like proteins in crop species, we carried out an in silico analysis using AtRIN4 as query. Our analysis revealed that apple, barley, potato, tomato, soybean, peach, rice and lettuce genomes contained RIN4 orthologs with high degree of sequence conservation in both NOI domains. Furthermore, the RIN4 cleavage site (VPKFG) within the NOI domains as well as the C-terminal cysteine residues important for suppressing RPS2 were also highly conserved in the orthologous proteins. On the basis of these findings we hypothesize that these crop species might also employ RIN4-like proteins for the regulation of PAMP and Effector triggered immune responses.
University of Agriculture Peshawar, Pakistan
Time : 14:50-15:20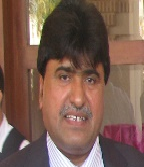 Biography:
Farhatullah is working as Meritorious Professor in the University of Agriculture Peshawar Pakistan. His research is mainly focused on indigenous crops of Khyber Pakhtunkhwa province of Pakistan. He has developed several Brassica lines through interspecific hybridization. He is now working on to find cytological and molecular evidence of inheritance of special characters like double pods and male sterility in advanced generations of brassica interspecific hybrids.
Abstract:
Six parental lines and their 42 F6 populations were evaluated at the University of Agriculture Peshawar during the cropping season 2015-16. Among F6 populations, maximum primary branches (5.4) were recorded for Bnr9F6.Populations Bnr25F6 and Bnr38F6 were early in flowering (78.7 days) maturity (171.4 days), respectively. Tallest plants (144.1cm) and longest pods (9.27 cm) were produced by population Bnr40F6. Longest main raceme (88.7 cm) was recorded for population Bnr3F6, while maximum pods on main raceme (46.7) were recorded for populations Bnr42F6. Maximum seeds pod-1 (21.14) and maximum protein contents (24.2 %) were recorded for population Bnr41F6. Population Bnr14F6 gave maximum 100-seed weight (0.93 g plant-1), while population Bnr41F6 gave high yield plant-1 (30.92 g plant-1). Population Bnr33F6 had maximum oil (54.8%) while low glucosinolate (80.55µmol/g) was recorded for population Bnr36F6. High oleic acid (50.52 %) was recorded for population Bnr13F6, while low erucic acid (49.2%) was recorded for population Bnr30F6. Among F5:6 populations, moderate to high heritability was recorded for all morphological and biochemical traits with high genetic advance. Cluster analysis classified the 42 F5:6 populations along their 6 parental lines into two main groups. Group I consist of 26 populations described for tallest plants (134.66 cm), maximum primary branches (3.94), seeds pod-1 (18.31), high protein (20.27%), high oleic acid (57.02%), longest main raceme (77.55 cm), longest pods (7.82 cm), high yield (19.64 g) and maximum seed weight (0.64 g). Group II consist of 22 populations are categorized for early maturity (171.80 days), minimum glucosinolate (82.96 umol/g), minimum linoleic acid (7.65%) and maximum 100-seed weight (0.83 g). The clustering pattern disclosed that every group had potential attributes for different characters and could be used in future breeding programs for desirable traits. Populations Bnr41F6 is recommended for use in further breeding programs as it had maximum protein, yield plant-1, protein contents and seeds pod-1.